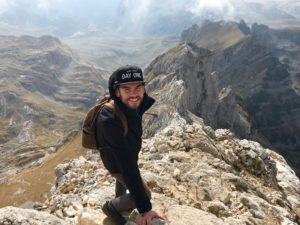 Hello, my name is David Cairns, and this is my second year on staff at Bert Ambrose. I am looking forward to teaching the Grade 6 class; we have a great group of students, and I can't wait to get started!
I completed my B.Ed. at UBC. My B.A. came from the University of Alberta and I also have an M.A. in Comparative Literature from Brock University.
Before joining the Bert Ambrose staff, I worked at a private school in Albania. It was there that I fell in love with teaching and learned the importance of creating many pathways for students to succeed and be empowered by their learning.
When I'm not working, you might find me riding my bike around the community, cross-country skiing, or practising one of my favourite pastimes: hiking. Once again, I am thrilled to be part of the Bert Ambrose community this year!