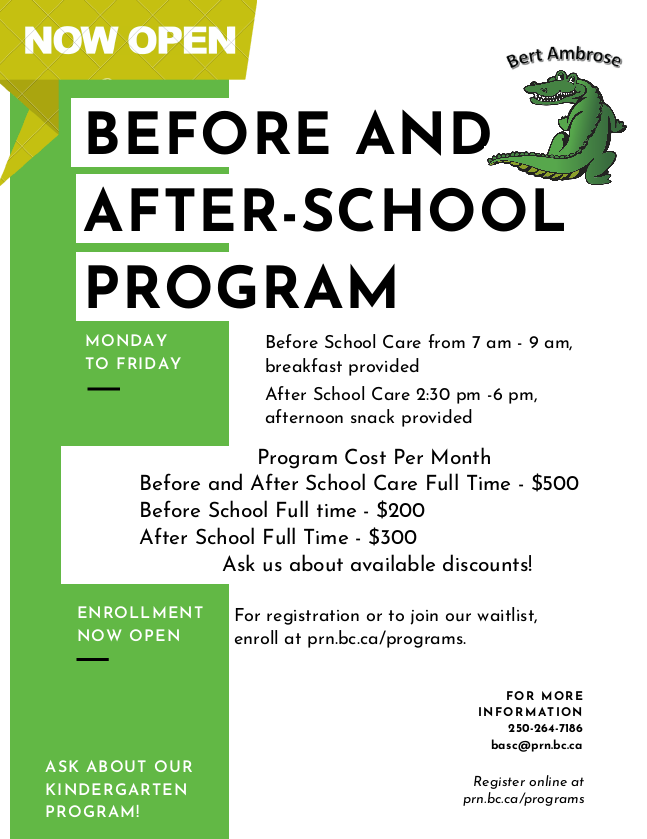 We are happy to announce that we've been approved for our license and can now take registrations for before and after school care at Bert Ambrose Elementary School. The start date will be April 1, 2021.
Registration for Bert Ambrose BASC is available at the below link:
The Bert Ambrose Little Gators Clubhouse is a before and after school care program that will run Monday – Friday from 7 am – 8:45 and 2:45 – 6:00 pm. This program has become a reality in our school community thanks to a grant from the Ministry of Children and Families and the efforts of a dedicated team of School District #60. This Before and After School Care Program will help provide additional structure and support for children by reducing transitions at the beginning and end of their day. The program will support children's social and emotional learning and will teach children about mutual respect, caring, and self regulation. We are striving to create a program that fosters a sense of adventure and curiosity and our goal is to support each child's individuality and meet their needs through a play-based program.