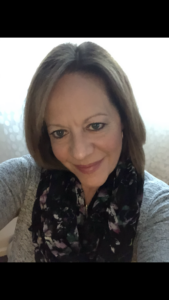 It is my privilege to have the opportunity to work with an amazing team of dedicated professionals here at Bert Ambrose Elementary to provide a supportive learning environment for students. I am passionate about making a difference for my students and their families and firmly believe in the adage "People don't care how much you know until they know how much you care!" – Theodore Roosevelt. I am extremely proud of the Guardian Angel Program that has been implemented here at Bert Ambrose and am so thankful for the support from our community.
My career in education has taken me down many interesting paths ranging from teaching at Kindergarten through to the high school level, working in town and rural schools as well as at a K-12 school in the fly-in community of Fort Chipewyan, and includes several years working at the Northern BC Distance Education School. I have worked as an Elementary School Counsellor, implemented the Pre-Employment Program at NPSS, and then transitioned to my current role in administration.
I am looking forward to another wonderful year filled with exciting opportunities for students and staff!